(Note: Gary is currently traveling in Japan, in the Tokyo area, and we received this glorious update of his wanderings.  Please enjoy!)
A souvenir toenail 400
---
4/2/2012 So glad this gift!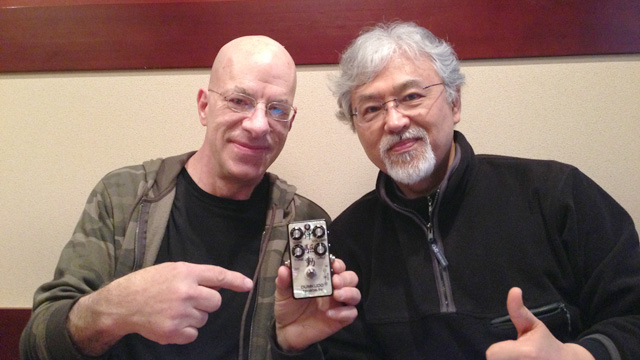 Akasaka Tosa cuisine neboke (is sleep-fogged) and Mr. Gary Brawer.
"I saw it with such souvenirs-!!
」
Were orders leaped from the United States on new year's day this year. Was the person that Mr. Gary Brawer. Say according to introduce his friend Mr. Henry Kaiser. And also order his regards from the Henry and I received an email.
Mr. Gary Brawer is a professional guitar repair of San Francisco. Henry also seems asking guitar maintenance for many years to him. Of course, heard all around San Francisco famous guitarist who has asked Mr. Gary Brawer.
Is Mr. Gary Brawer is owned the Dumble ODS, said and let go 15 years ago. Thank you very much seem gave Santana's. Recently, Henry brought the bullets driving his workshop so assay it is how quickly liked worked, where, and order. But the fine print was the order.
When you will visit to Japan from 3 月 31 日 up to 4/5 because Mr. Gary Brawer, deliver to the hotel and direct does not provide? He said. I feel OK that offer make up the bullet drive to the middle of last month, was prepared. And scheduled as it was they came at Japan.
I jumped the gun slightly at their best this year, said they barely まにあって, admiring the people yesterday at explore the Yanaka cemetery around the hobnobbing sake under cherry blossoms came enjoyed the food stalls in the night. Them and I was meeting up with the facility they have stayed at the 4/2 Roppongi!
Out of the House when arrived at the Hiyoshi station I often fell into panic. Until now, Roppongi to go take the Hibiya line electric car from Hiyoshi station, with direct connections it was going…. View of Hibiya line are not where Hiyoshi station! Without looking very much too! "Memory loss incident" came back when the! I'm my memory gone?! Levitating memories of lying on and yet again my hippocampus caused malfunctions, via the Hibiya line exists?
For now, so should ride on Hibiya line nakameguro station change trains jumped on the train came shortly after. And so far… writes the history of panic right now Facebook comment "disappeared at the same time direct-start to the Fukutoshin line via the Hibiya line". This way… relieved…. Not a glitch in my memory….
Raining and thus all Roppongi Sakura was supposed to begin to fall. Managed to 12: little room to visit, I can arrive before we-NG! Mr. Gary Brawer immediately began the face. Is an apartment hotel I thought, so surprised!. To "Akasaka Tosa cuisine neboke later exchanged greetings from Nogizaka station on the move by Chiyoda-line and was reserved to the Akasaka (is sleep-fogged)". This store is a favorite Henry was encouraged to come and go to them. I have a few days ago so to book private room Guide!
A passing bullet drive was immediately ordered before the food comes out. White TOP it was designated with this is I want using Japan abalone TOP material. Shining and neither he nor his wife's favorite. Put names on the back of seeing and even smiled. There, their left bullet-driven t-shirts giveaway….
From the Mr. Gary Brawer I's gift paper bags were passed. You received a thank you and peeks inside to hit was! Hey, come on! This souvenir thing you saw it ~!! Below is a picture of the real thing. Mass made of Dunlop picks. Is convinced that it's a promotional PIC of the shop of Mr. Gary Brawer…! ~ ~ ~ go and see….. tanabe.tv letter ~ ~ ~!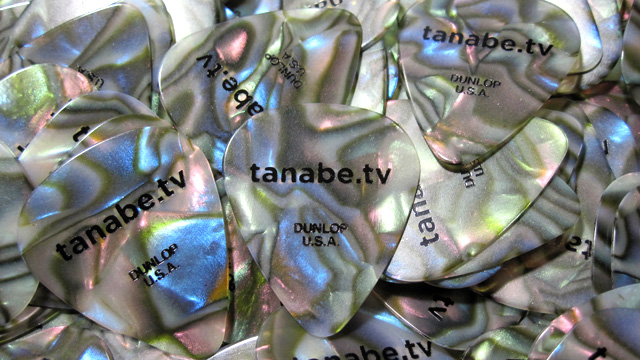 Somehow, all things メキシカンアバロン wind is used to fit pedals material I make pick material color!
Pad ~ ~ ~!
After coming home, I carefully counted was 400.
Instead of ink on this character well observed, and delve into the part of the character and was supposed to slip.
It's reversible, with further same thing this character is put on the back!
DejaVu!
Oh my goodness no!
Mr. Gary Brawer is saying so.  "It delivered with 1 picks come order coming from this elastic-powered! 」 I am very happy to meet though! It, so delivery decision from today while in the attached PIC!
A successfully finished the meal, lunch time is my declared to have. Is that like I can do in return for pick soon I'm thought only about it. So much great impact this pick I!
Mr. Gary Brawer was shortly thereafter started saying this.
"Today is cold in the rain, want to not roam so much out. Museum of art there is no neighborhood? 」
"There are museums Roppongi!! 」
"Or we want to go to the トキユハンズ…"
"Is it that Tokyu hands? 」
"Oh yeah! Is a Tokyu hands you want to go! 」
"Well, I also just anywhere after Tokyu hands.
I'm going to go buy a wiring wire! Do you go together it? 」
"Oh! What's really me ~! 」
That especially became, after accounting headed to Shibuya to Ginza line, Tokyu hands into. I 4 C floor wiring materials you're looking for there. One family they said deliberately floor hopping. Therefore this meeting at Tokyu hands in to break up thing. "Maybe we will meet next time in San Francisco! "And shook hands, with a farewell. "My next delicious San Francisco a feast from you! "With words of Mr. Gary Brawer.
Was a two-hour meeting also also made things survive somehow unskilful English my is. I guess if the English experience! Last week visitors from the Netherlands and 3 hours and I talked, and this time was three two hours against shrimp bibiru thing also seems lost. Calm down I will go and speak slowly, hearing can communicate.
In, headed to a farewell, after new line Shibuya Station. On the way, so which does events old toyoko line station to peep through. To mass at the UNIQLO t-shirt. Just that's the driving through is no interest spaces could be used fairly as the event venue and location.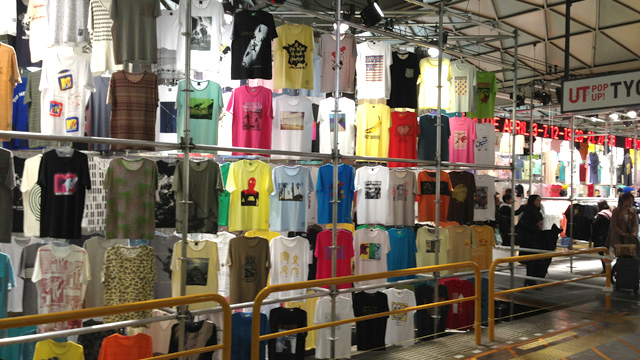 New Shibuya Station should be complex indeed!
Go to dives deep under the ground and finally reach home.
WTF Oh, Hey go to Shibuya office workers has gone to the troublesome thing!.
Come to think of it, visit the workshop Mr. Gary Brawer, of course many of our famous guitarists. Guitarist who visited the Studio where always elastic-powered we gave you the assay had to say I let Graham is Mr. Gary Brawer. I welcome story isn't?! Also feeling new route opened.
Conclusion today
Gift original pick me 400…!